2017年12月13日
This month we did something very fun. Everyone worked very hard on their lessons so we were able to take some time to write a letter to Santa and tell him what we want for Christmas.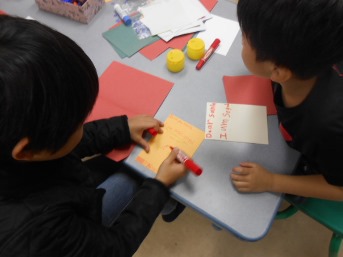 Everyone wrote a nice message to Santa telling him what they want.
They also drew pictures and used other things to decorate the letter and make it into a Christmas Card.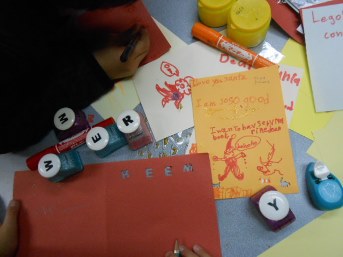 Their letters were beautiful and they were very proud of themselves. It was a very fun activity for everyone to do.
2017年12月07日
In our After School class we like to mix a bit of silliness into learning grammar. One activity we like is Madlibs.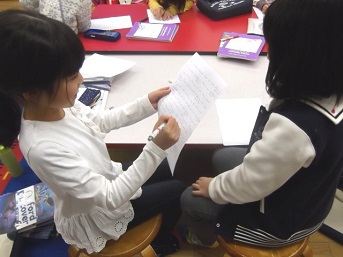 First, we get a story with words missing. Without showing the other person the story we have to ask for the missing words, using the grammar terms to ask for a specific type of word. We get to practice what a noun, an adjective, and many other terms are.
Once both partners have filled in all the words we like to read our stories to the class. We love it when the words work perfectly to make a truly funny sentence.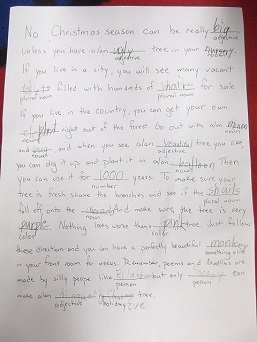 We liked this story we wrote together in class. We had a few sentences that worked out perfectly and a few that made us laugh.
2017年12月07日
After making cheese in last month`s chapter, our new unit was about the sea. Hands on activities are always important, and interest for the children. We were able to look up facts we needed during computer time for our next project.....
While studying about the sea we learnt about food webs, and food chains. We then looked at food chains from sea animals to land animals. The children chose a food chain that interested them...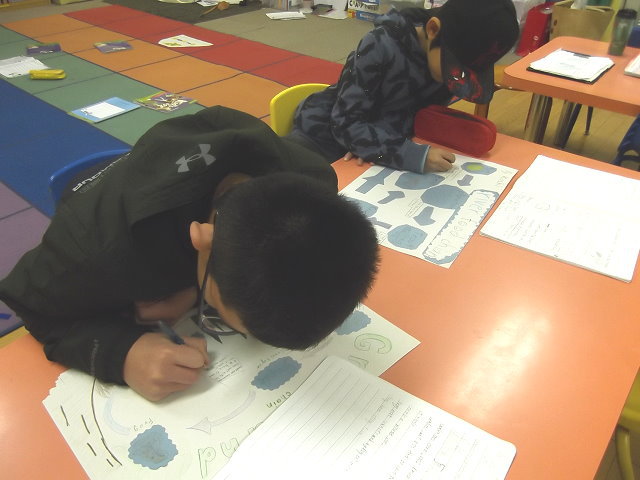 They then made posters displaying their food chains, and added facts about the animals which were part of them.