2019年06月27日
It is a pleasure to be able to teach the students in Green class once again!
We are slowly getting used to our new Power Up 4 textbooks and are enjoying the content in them.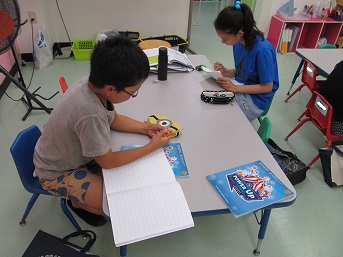 We have been working on using the Present Perfect tense with the past participle. We have been using the phrase "Have you ever..." to talk about past experiences.
We enjoyed learning about different topics such as transportation, the environment and places we've visited on vacations. We just started a new unit on telling time. Let's have a great year together!
Jason
2019年06月25日
In our after school class, we've been learning about our extended families. We talked about what makes family different from friends, and what they mean to us.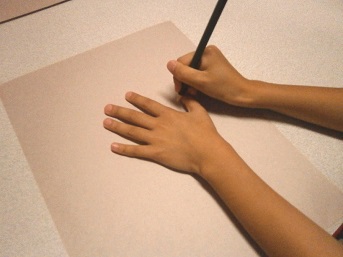 After doing a bit of research into our families, we decided to do a bit of a visual representation of what we'd learned by making family trees. Each student made the tree bark and branches by tracing their own hands and arms. Then, leaves of various colors were cut out, and family member names were written on them. Students were encouraged to include their immediate family, and as much extended family as they could (and even pets!). All the leaves were glued to the trees, making beautifully unique family trees.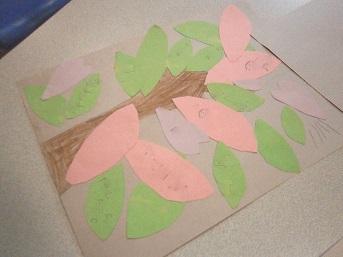 The students all did a wonderful job, and we had a great time!
(Sylvette)