2017年10月30日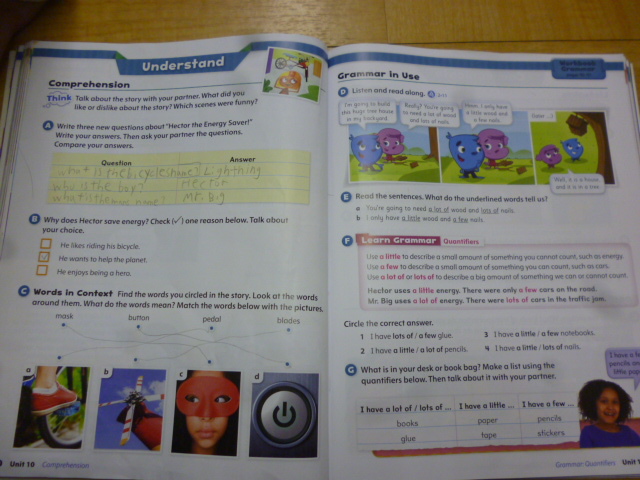 Here is a page we recently worked on with the children. Our topic for the class was saving energy. We had read a story in the previous lesson and the children had to come up with questions about the story for their friends to answer. The questions they thought of were very clear and also challenged each other well.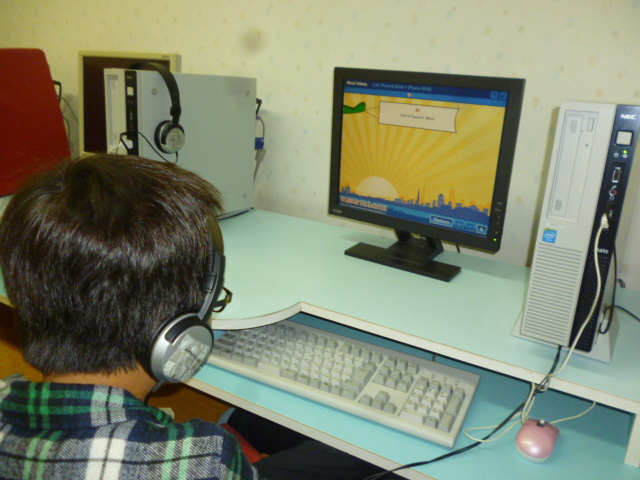 We are using the computers once a week. Our focus in the computer room is for the children to practice their spelling and word knowledge for one week and then the other to do exercises on the topics we have been learning on Oxford Discover Online. Please continue to use these resources from home to get the full use out of them.
Between the work we play some games to help reinforce the communication and understanding of the topic we are learning. We had just started the topic of Musical Instruments and to begin the students went into teams and had time to come up with as many musical instruments together that they could name in English. We then played a ball passing game between the teams to name a musical instrument. As students began to have difficulty naming instruments they were knocked out of the game until only one team had members left.
Nick E - Flyers 3
2017年10月19日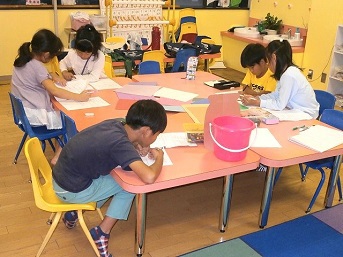 During our Movers class we did a play about our favorite soup.
Each student decided what soup they like the best and then wrote a script about the ingredients they need for their soup. After completing their script they practiced in pairs. They made their soups' ingredients out of paper and used some toy food as well.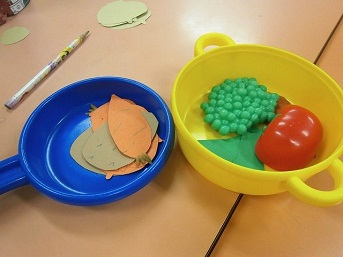 The end result was very good. After hearing all their friends' play about their favorite soups everyone was hungry for soup.
Great Job Movers!